Complete and Balanced Raw Pet Foods
Join thousands of happy customers feeding their pets the diet they were always meant to eat.
We have a wide range of premium recipes and fresh produce to choose from.
We're proudly Australian made and owned, meeting the Australian Standard for the Manufacturing and Marketing of Pet Food Regulations as outlined in AS 5812.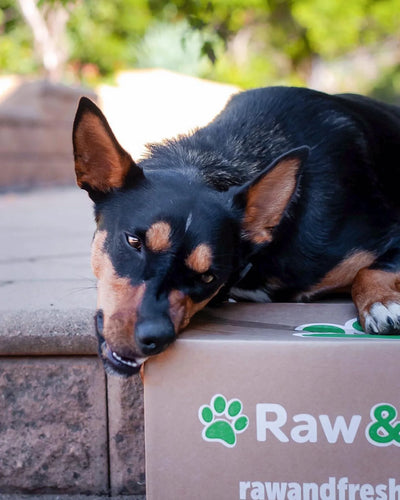 AAFCO Complete Beef
Drawing on 30 years experience in pet and agricultural nutrition consulting, our Complete & Balanced dog food exceeds the strictest pet food standards.
Appropriate for all life stages, including puppies, pregnant or nursing dogs and large breeds, you can rest assured your dog will be getting all of their nutritional needs with this recipe.
This recipe is ideal for the vast majority of dogs.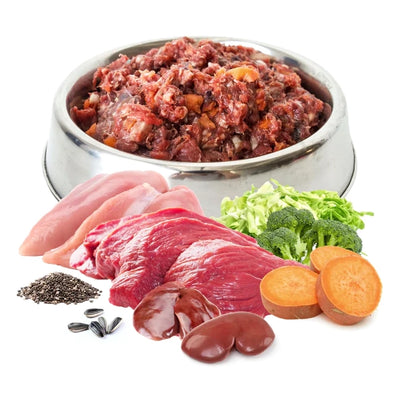 The best puppy food for the best start in life
Our premium recipes contain only the freshest grain-free ingredients, giving your puppies and kittens every opportunity to thrive.
Hormone-free, free range and fresh from the farm, we only use human grade produce.
Why Choose Us?
We produce the highest-quality, balanced diets for your pets.
Our ingredients are all sourced within Australia and made to order with care. We offer delivery services to your door fresh, not frozen, straight from our hygienic, refrigerated production facility. Whether you're a dog-lover in Brisbane or a cat-person in Sydney, let us help you give your pets the best raw pet food in Australia.
With attentive customer service, we love helping pet owners with the transition to raw food. Just start a chat at the bottom right of this page. We typically answer within minutes! We look forward to delivering a better meal for your pets when you buy our raw pet food online.