Roo Complete for Dogs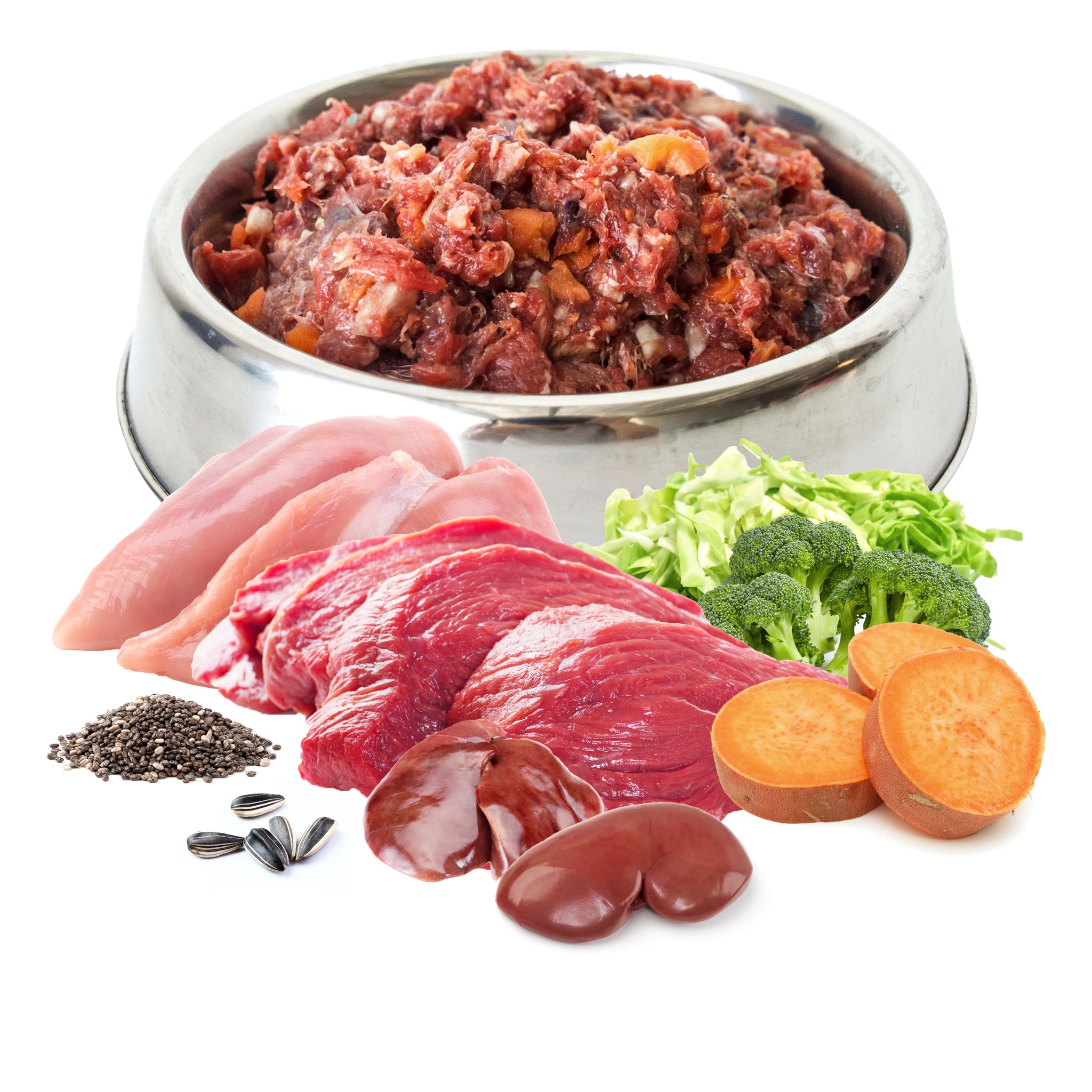 (depending on dog size, age and activity)
(depending on dog size, age and activity)
All Natural Australian Produce
Every pack is freshly-made to order and is:
All natural
Australian made
Human grade
Grain free
Preservative free
Hormone free
Ethically sourced
Delivered fresh, not frozen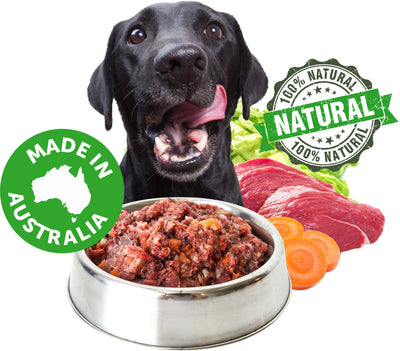 Muscle Meat from Lean Mince
Our pet mince component is high-grade muscle meat, with included ground bone. This recipe is designed especially for dogs with sensitivities to saturated fats and traditional meat varieties. Our roo mix is low-allergenic, and lean. Ideal for dogs looking to lose weight, who have digestive issues, have itchy or sensitive skin or prefer a novel protein source.
Nutritional Breakdown per 100g:
Energy: 365 kJ
Protein: 16g
Fat: 3g
Crude Fibre: 1.1g
Moisture: 64.3%
Ash: 1.1g
Calcium: 487mg
Phosphorus: 403mg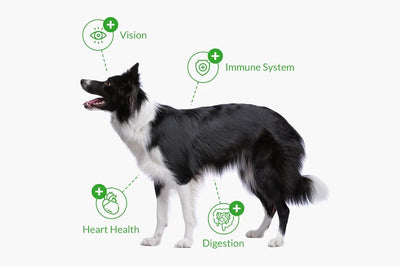 Offal
Our organ meat is made exclusively from beef liver, kidney and spleen. These are known as "secreting organs", which carnivores value for their nutrient density and high bioavailability.
Offal is prized by predators, since it's packed with essential vitamins, minerals and amino acids:
Phosphorus
Calcium
Magnesium
Potassium
Iron
Zinc
Copper
Vitamin A, B6, B12, D, E and C
Taurine
Thiamin
Riboflavin
Niacin
Pantothenic Acid
Folic Acid
Selenium
Biotin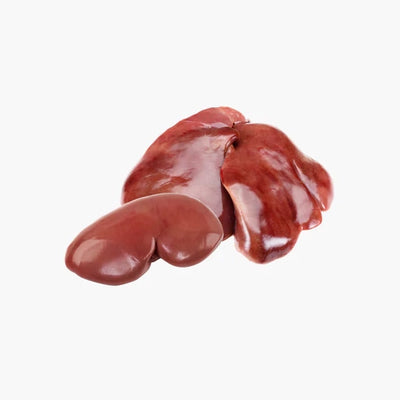 Bone Content
Our Roo Complete recipe contains the perfect ratio of ground meaty bone from turkey necks, mixed with the meat content. Our bone content provides the AAFCO-required calcium content, with additional nutrients provided by the marrow and cartilage. Unlike most other AAFCO-approved meals on the market, which include powdered vitamin supplements to boost their recipes, we derive all of our balanced nutrients only from natural products. As nature intended.
Yoghurt is also available as a supplement with probiotics and for a calcium boost.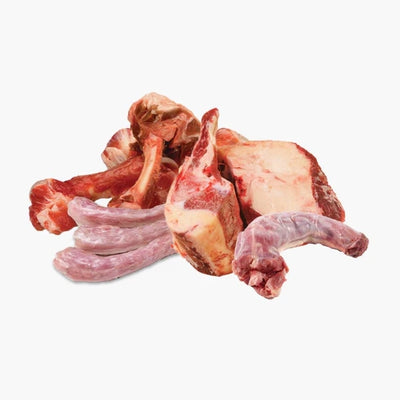 Production & Food Safety
Our mixes are made fresh to order in our hygienic commercial kitchens, with very strict sanitary measures that include a full sanitary scrub-down between production runs.
To preserve the nutrient value and freshness of our foods, we recommend observing careful food safety practices. Always wash your hands and bowls after feeding.
Packaging
We package our recipes inside an airtight barrier film, tightly vacuum-sealed, removing most of the oxygen to keep our products fresh longer. The packs are easy to cut open and dispose of.
Shelf Life
We use no preservatives whatsoever. Not even the supposedly "natural" ones commonly used by other pet food brands. Preservatives have been shown to cause serious harm to pets both short and long term. Preservative use is responsible for a great number of product recalls in the pet industry and we avoid them altogether.
We recommend you freeze all products upon receiving your delivery. You can put aside any meals into the fridge that you intend to feed within the first couple of days.
Our shelf life is:
Frozen: 3 months
Sealed Pack in Fridge: 3-4 days
Opened Pack in Fridge: Feed same day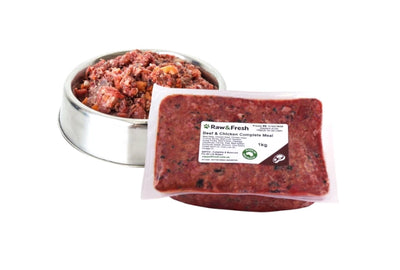 Delivery
We make fresh to order, so all good things take time. We collect all orders placed in a given week by Sunday midnight, then order fresh produce to make and deliver the following week.
You don't need to be home to receive your delivery. We use refrigerated couriers for end to end, temperature-controlled delivery. We seal your order in fully-insulated boxes with ice packs to keep cool for up to 10 hours after we deliver to your door.
Please take the time to read our delivery info page for details. You can also check delivery coverage to your postcode on this page.


How Shipping Works

Place your order
Immediately receive your confirmation email with ETA details
Wait for the Monday following your order when fresh produce is ordered
Delivery is scheduled for the date mentioned in your ETA email, the week after you order
An SMS with a tracking link is sent in the evening, the night before delivery
Your yummy food is delivered to you!
Note you can also leave shipping instructions at the cart review step before checkout.
Feeding Instructions
If you have a puppy, be sure to read our puppy starter guide, with handy tips for getting your puppy transitioned to a healthier raw diet. This guide also includes special daily feeding charts to suit the age and weight of your puppy.
For adult dogs can also read our general raw feeding guide to better understand daily feeding recommendations for adult dogs.
We also have a meal planner to help calculate values for multiple pets.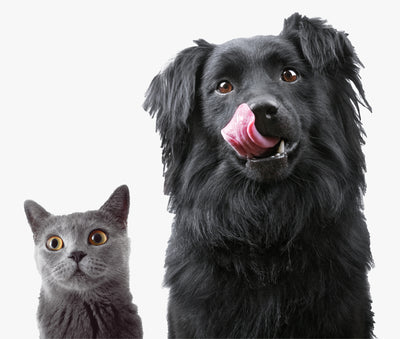 Reviews
I recommend this product
I recommend this product
Great food!
Ours dogs love this mix, its lean and full of vegies to fuel them for all their adventures throughout the day. The bulk size it perfect for our 2 boxers
look at those two cuties!
We are so lucky to have them apart of our pack. Thank you for being a great customer!