Products
Searching Products
The product tiles are loading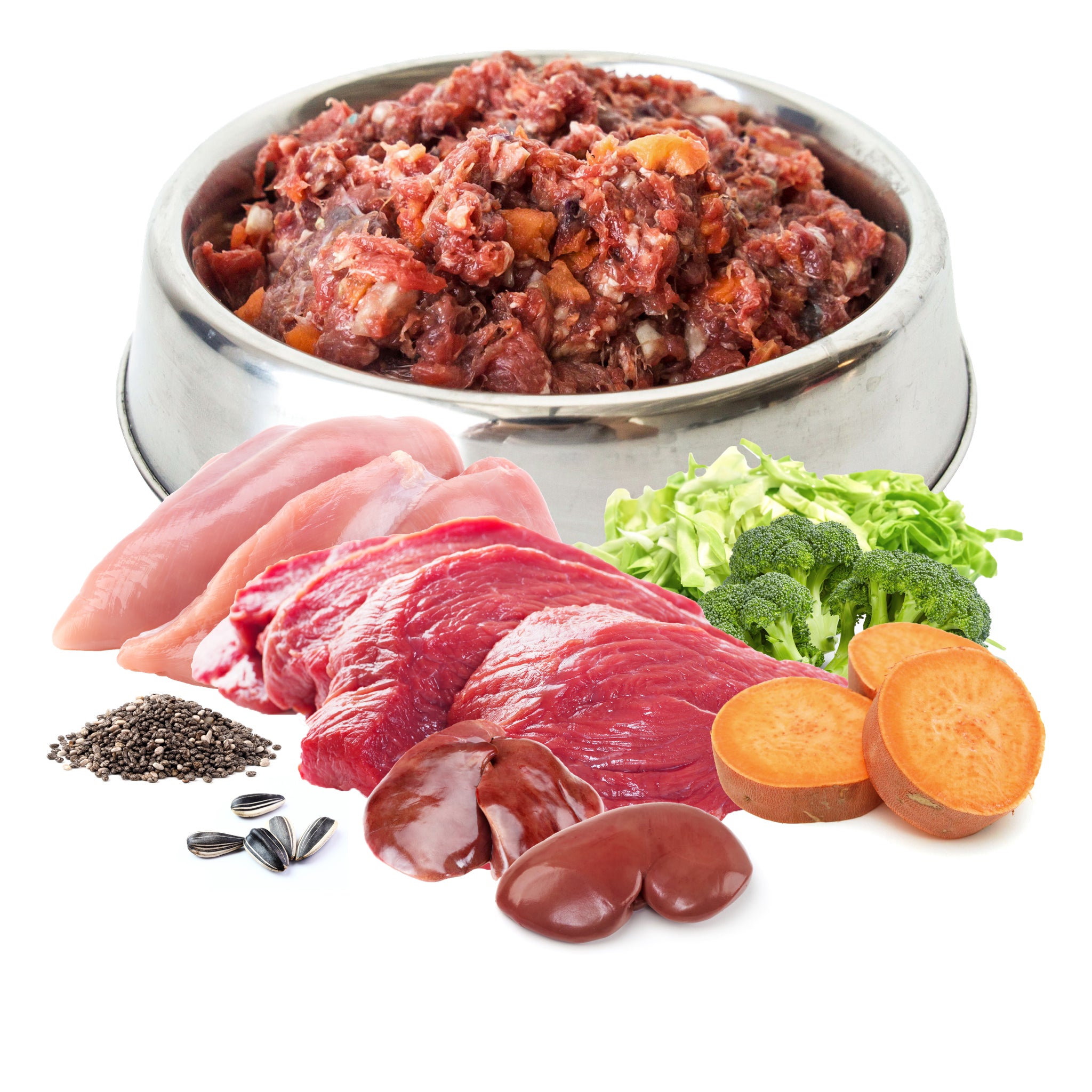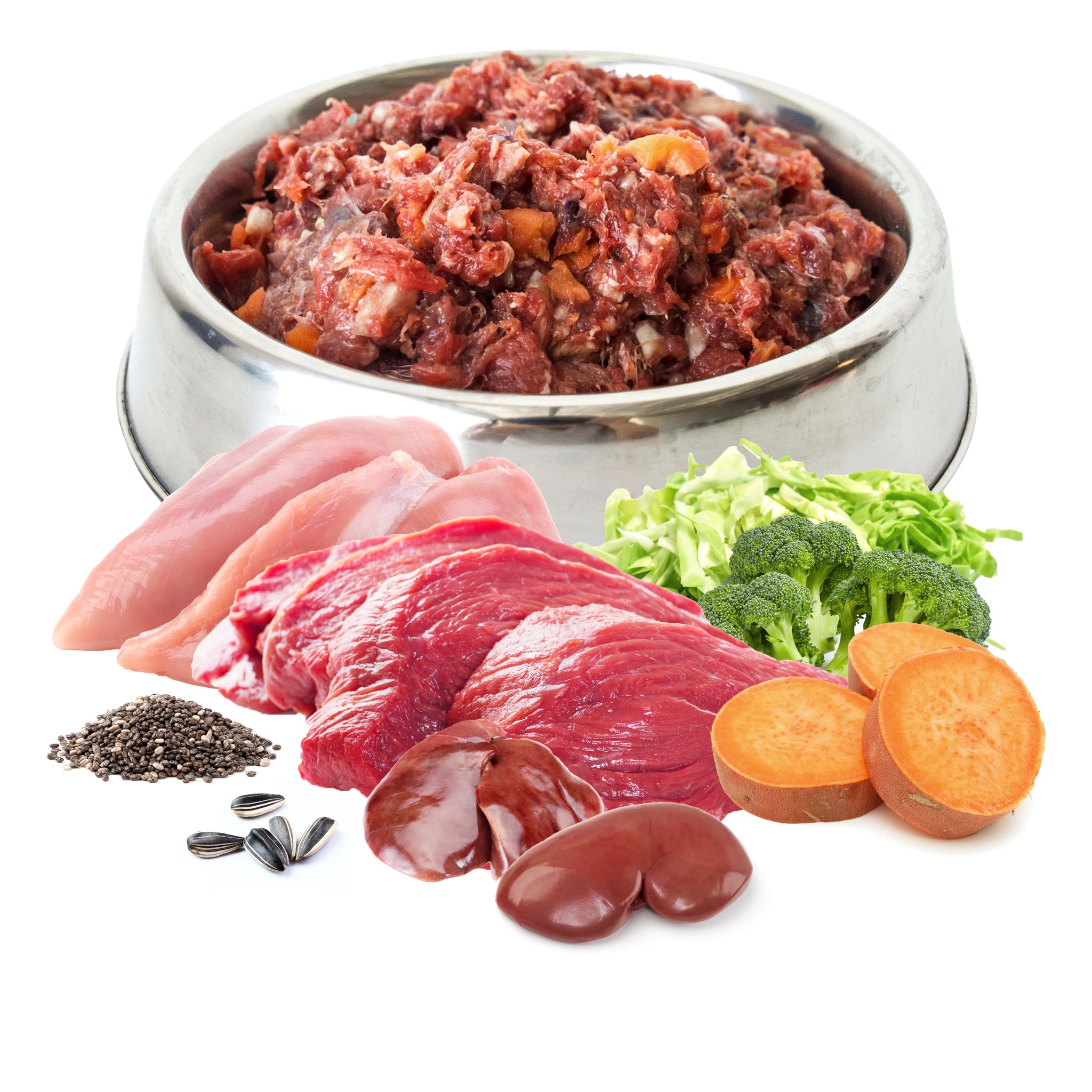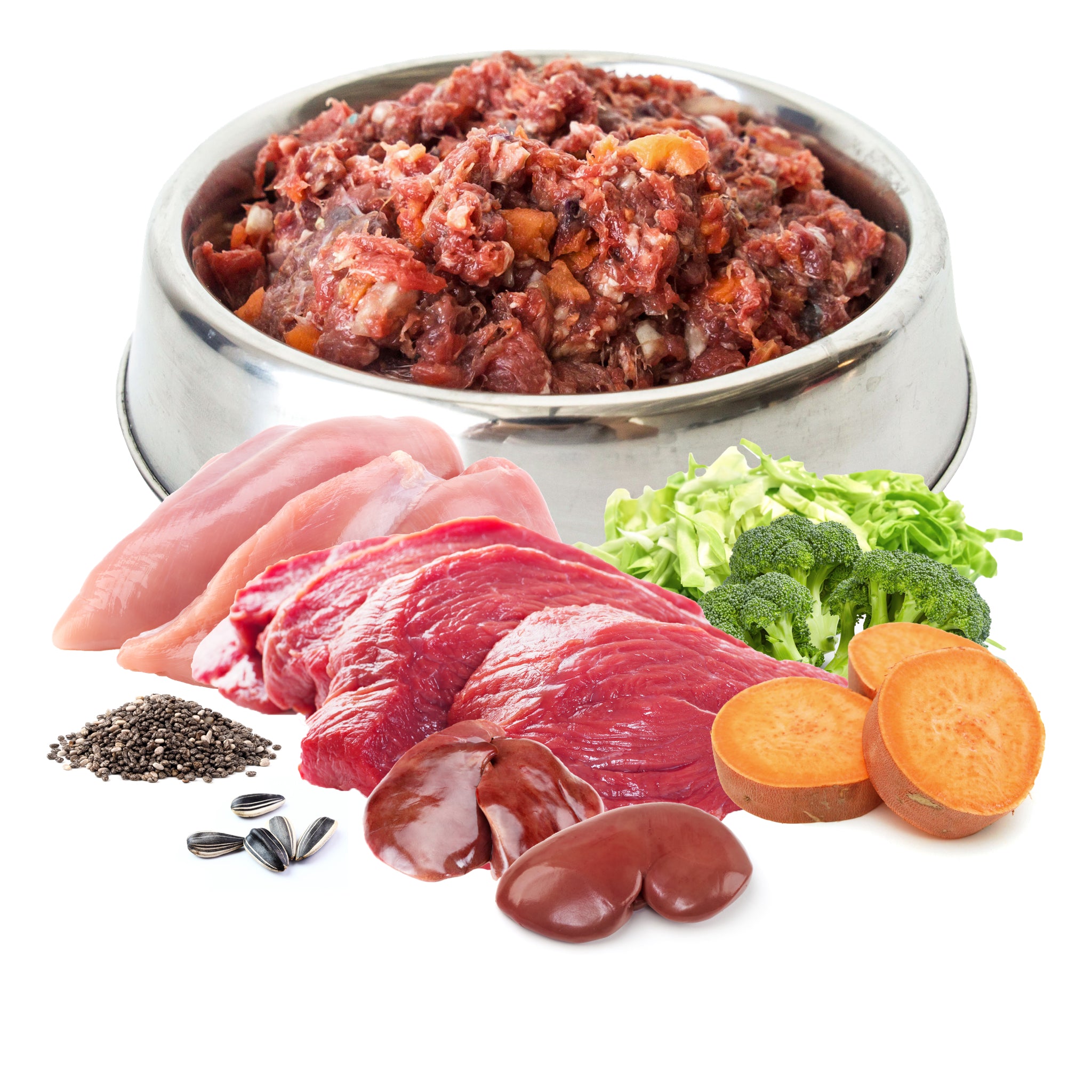 Complete & Balanced AAFCO Dog Food
We've done it - we've mastered the ultimate complete and balanced, natural raw dog food! We understand the importance of providing high-quality nutrition to ensure their overall well-being.  Our newest 'Complete and Balanced Range' includes Complete Beef for Dogs and Roo Complete which both adhere to AAFCO standards; a non-for-profit organisation that sets standards for the quality and safety of pet food.  
Discover Our Range of Complete Balanced AAFCO Dog Food for Optimal Nutrition
Our complete raw dog meals are 100% natural and free from grains, preservatives and other nasty additives and fillers. They only contain wholesome goodness that your dog will love. You'll feel confident knowing you're giving only the best and highest quality AAFCO dog food to your beloved pooch. Raw and Fresh also have special recipes that are BARF for pets (Biologically Appropriate Raw Feeding). We also stock animal specific products such as raw food for cats and raw food for dogs.
Find the Perfect Dog Food Formula: AAFCO Dog Food, Tailored to Your Pet's Unique Needs
We understand that every dog is different, and their nutritional requirements vary. With our extensive range of dog food options, you can rest assured we have something for every breed, size, and age. Whether your dog needs a grain-free diet, weight management formula, or specific ingredients for allergies, we've got you covered. Don't compromise on your pet's health and happiness. Find the perfect dog food formula today!