Beef Bone Broth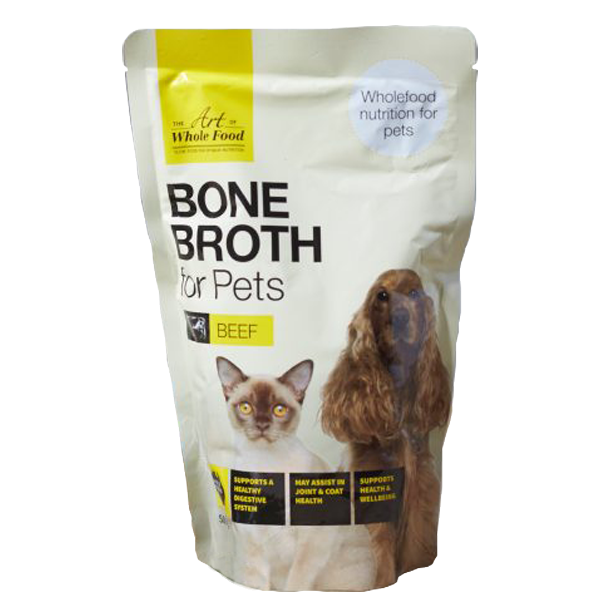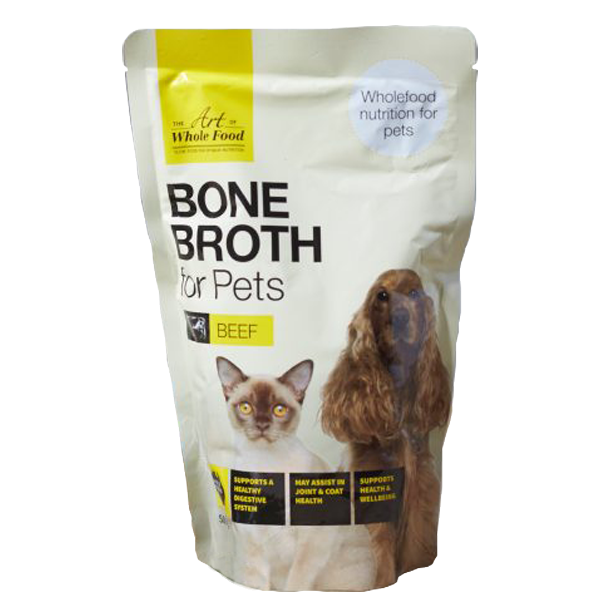 Our Beef Bone Broth for dogs and cats is a delicious nutrient-dense supplement to nourish your pet as an addition to their regular diet. It's gentle on sensitive digestive systems & will support your pet's general health and wellbeing.
Benefits of Bone Broth
Some of the potential benefits of bone broth for dogs and cats include:
Glucosamine and Chondroitin support joint health

Immune-boosting properties

Easily digestible

Soothes upset tummies and relieves indigestion

Highly bioavailable and nutrient-dense
Read more about the benefits of Bone Broth.
Essential Nutrients
Beef broth for dogs and cats packs lots of essential nutrients into a small space, including:
Glycine
Collagen
Gelatin
Calcium
Potassium
Magnesium
Daily Feeding Guide

Amounts are shown per day.
Adult Dog:
Small 50-100ml
Medium 100-150ml
Large 150-250ml
Puppy:
Small 30-50ml
Medium 50-100ml
Large 100-150ml
Cats:
Kitten 20-40ml
Adult 40-80ml