Honey & Oatmeal Pet Conditioner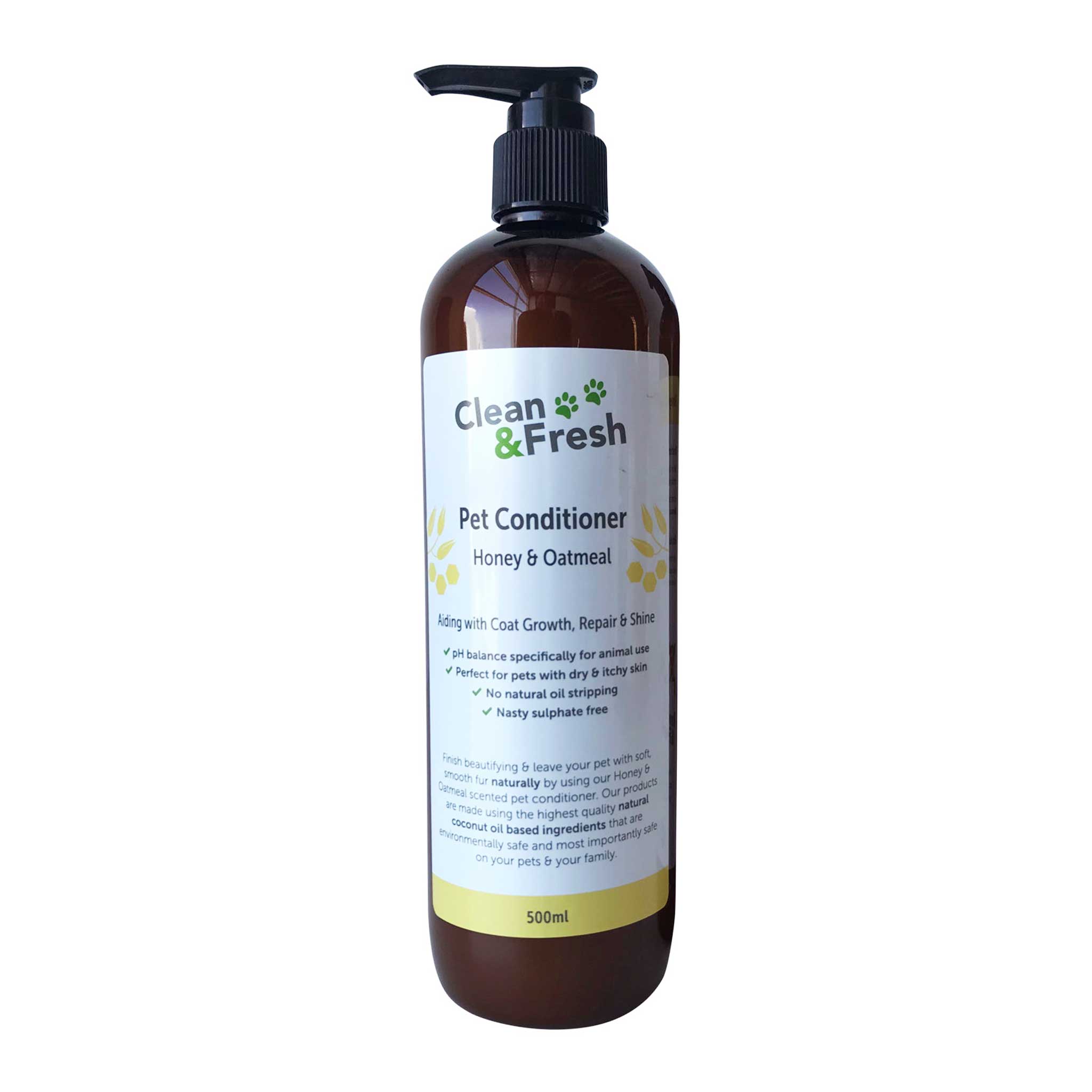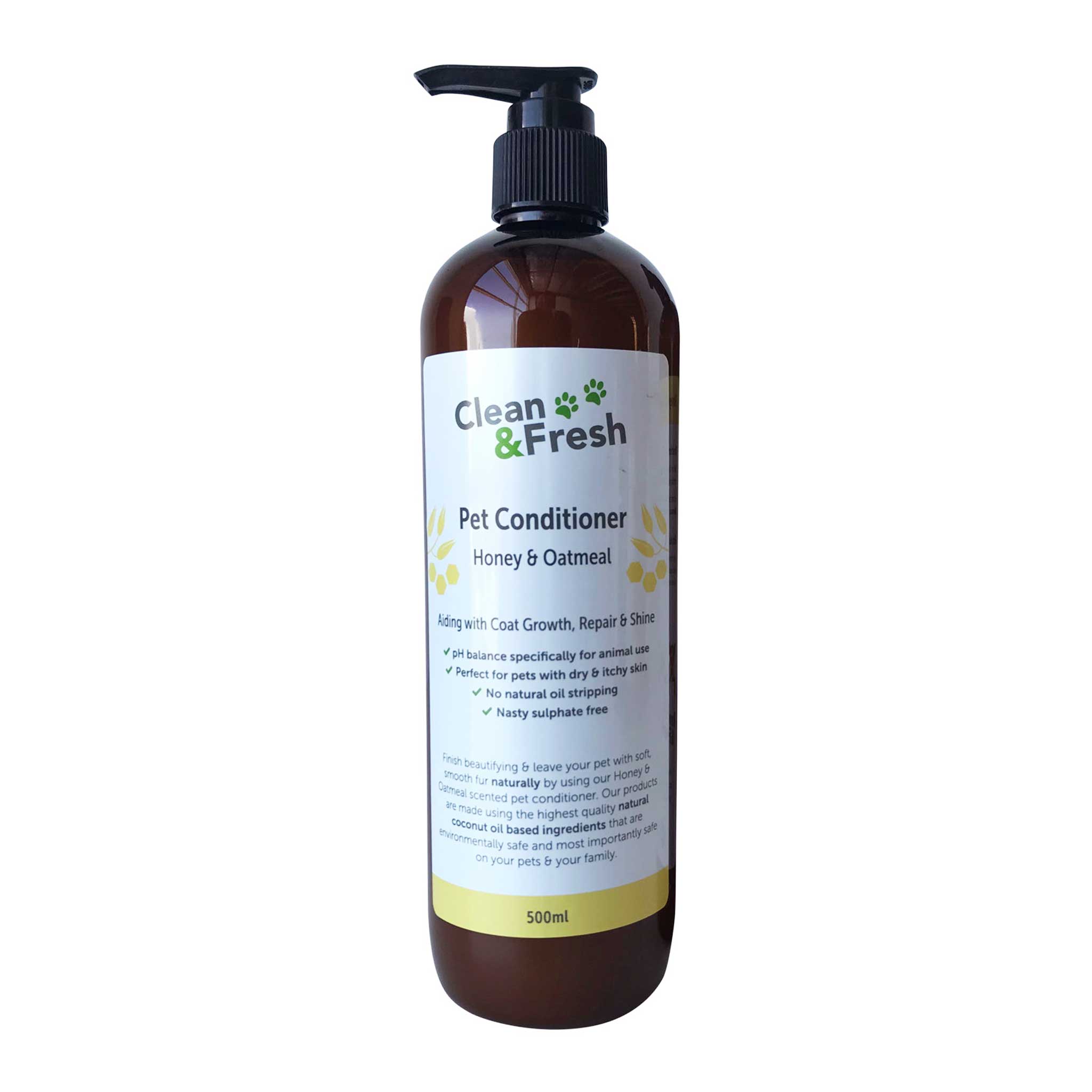 Finish your pet's bath routine and leave your pet with soft, smooth fur by using our Clean and Fresh Honey and Oatmeal Pet Conditioner. The soothing qualities of oatmeal makes this oatmeal conditioner for dogs a natural and effective cleaning product you'll absolutely love.
Our products are made using the highest quality natural ingredients that are environmentally safe and most importantly safe on your pets & your family.
Other popular natural products in our Clean and Fresh product range include: