Odour Eliminator & Pet Deodoriser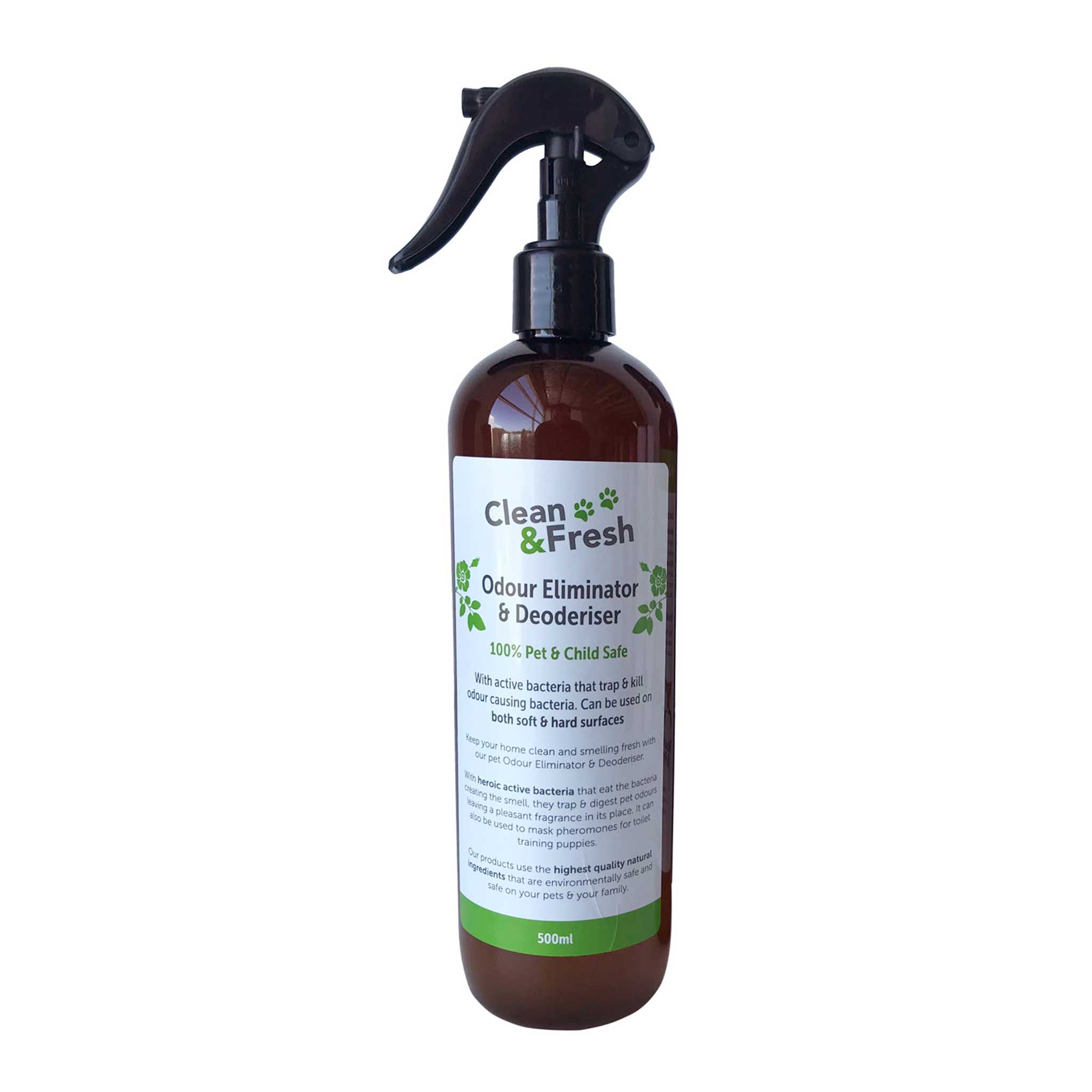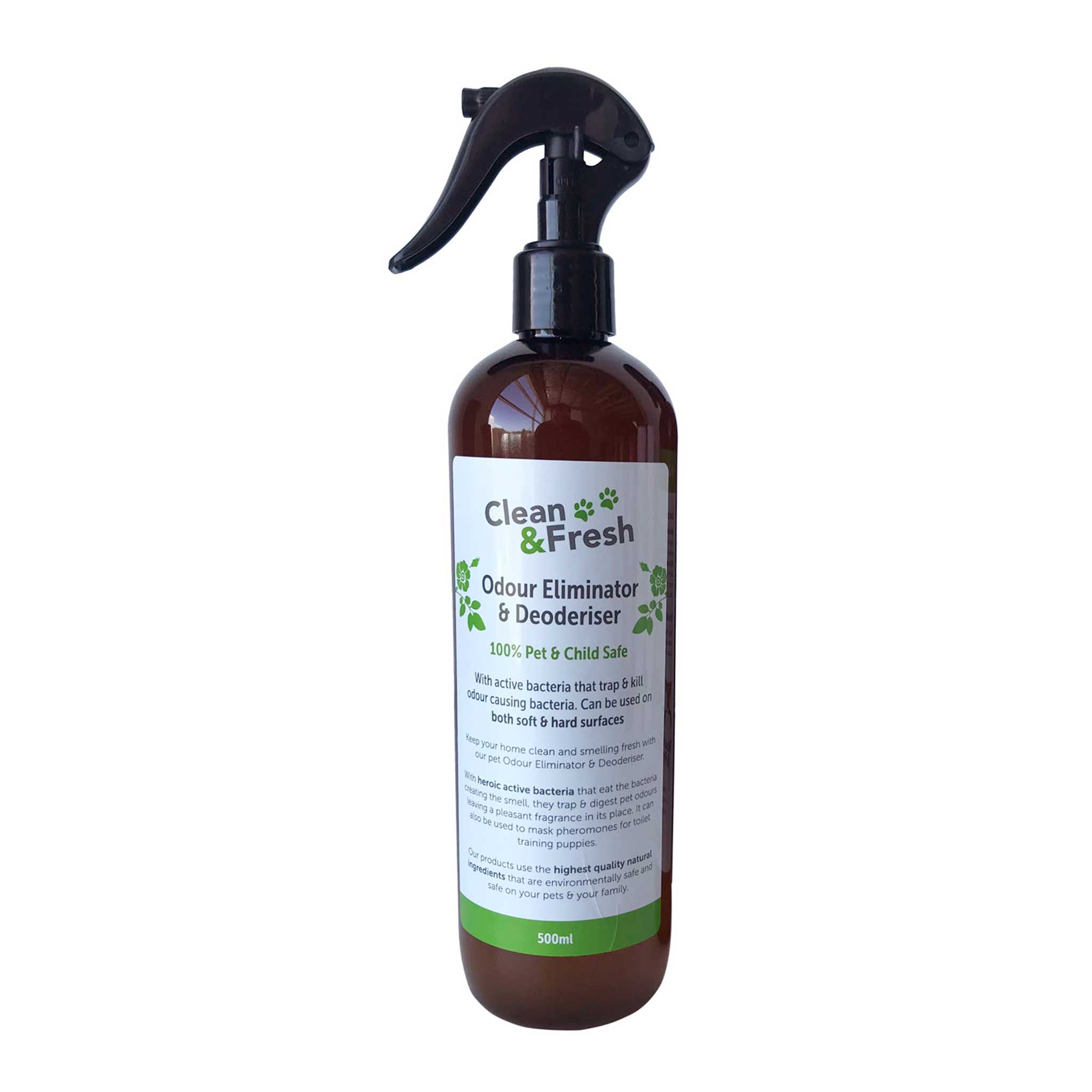 This odour eliminator is designed for use on your pets' surroundings, such as couches, carpet, beds and car seats, to keep your home smelling clean.
Our Clean and Fresh Odour Eliminator and Dog Deodoriser will trap and digest dog odours leaving a pleasant fragrance in its place. It also masks pheromones, making it perfect to aid with toilet training puppies.
Our products are made using the highest quality natural ingredients that are environmentally safe and most importantly safe on your pets & your family.
To keep your pet's fur coat smelling and looking great, try our other natural cleaning products in the Clean & Fresh range:
Reviews
I recommend this product